White Collar Crime
A white collar crime refers to illegal activities committed by business or government officials for financial or economic gain. The crimes are nonviolent but still cause major damage for victims. According to the FBI, white collar crimes include: corporate fraud, money laundering, and securities and commodities fraud. Other examples are embezzlement, health care fraud, mortgage fraud, fraud against the government, mass marketing fraud, and elections fraud. Countless people fall victim to white collar crimes each year. With advancements in technology, these crimes are more common than ever and become more and more difficult to detect.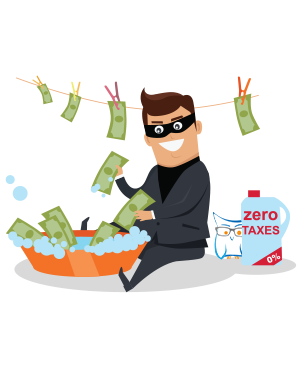 Corporate Fraud
Corporate Fraud is a company's effort to gain economic advantage through dishonest or illegal actions. Corporate fraud impacts the company's employees, other invested parties, and even the economy.
Money Laundering
Money laundering is the act of making funds from criminal activities appear to have come through legal means. Money laundering often involves foreign banks or legitimate businesses.
Securities and Commodities Fraud
Securities Fraud is the illegal practice of leading investors to make purchases based upon faulty information. This typically involves the stock market and results in financial losses.
Punishment for white collar crimes ranges from prison terms and fines to community service and probation. Because these crimes are difficult to detect, the FBI coordinates with other agencies to thwart white collar crimes.
Assault & Battery
Assault & Battery refers to the intentional harming of one person against another or a threat issued by one person to harm another. Assault charges range from simple to aggravated, depending upon the severity of the situation. These charges can result from one person threatening to harm another or from two or more individuals who inflict harm upon each other. In most states, the only requirement for an assault charge to be filed is the intention to cause violence and the fear of violence. In other words, the victim has only to fear bodily harm and the assaulter has to intend to do harm, even if the victim is not harmed physically.
Simple Assault: A simple assault is a misdemeanor that carries a lighter punishment than aggravated assault. Simple assaults do not result in extreme bodily harm or involve the use of a weapon. Simple assaults also lack the intention of committing more serious crimes.
Aggravated Assault: An aggravated assault is a more serious crime that results in physical harm. The perpetrator often uses a weapon or intends to carry out a more serious crime, like murder or rape. Victims of assault usually suffer more serious injuries.
Misdemeanor
A misdemeanor is a less serious crime than a felony and does not typically result in lengthy sentences. Those who commit misdemeanors usually face punishments of fines, restitution, probation, or short jail sentences.
Domestic Violence
Domestic violence occurs within the home and usually involves the simple or aggravated assault of a spouse or partner. If you are a victim of domestic assault and feel you are in immediate danger, dial 9-1-1. If you need legal help concerning domestic assault, consult a lawyer who handles domestic violence defense. An attorney specializing in domestic violence defense can help you get services that will ensure your safety and take legal actions, such as restraining orders against a violent partner.