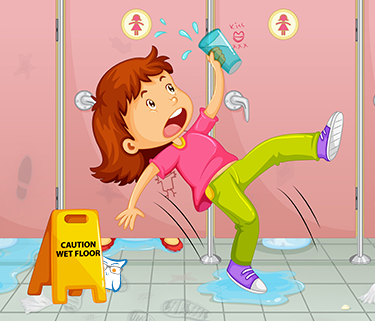 Personal injury cases cover a wide variety of accidents and injuries. You may have been injured in a car accident, by slipping and falling on your neighbor's property, or bitten by a dog. All these things are considered personal injury and the level of your injury can make big a difference in processing your claim. Even though personal injury lawyers are trained and licensed to practice most areas of the law, they generally handle only cases that fall under tort law including work injuries, automobile and other accidents, defective products, medical mistakes, and slip and fall accidents.
It might be possible to file your claim through your insurance company or Small Claims Court against the other party on your own. Other times, you may want to seek the advice and assistance of a qualified personal injury attorney. It is always wise to conduct an initial consultation with an experienced accident attorney to find out if you will need help processing your case.
When you could handle the accident settlements without hiring an attorney
Motor vehicle accidents are the most common type of personal injury case. In many cases, these result in minor injuries or no injuries at all. These cases typically don't require an attorney, they can simply be handled by working with the insurance company handling the claim to cover any financial costs of medical visits or repairs to your vehicle.
When you need to consider hiring a personal injury attorney
In cases where the insurance company you are making a claim against has attorneys representing them, it is wise to have an accident attorney on your side. Personal Injury lawyers spend years studying accident law and gathering knowledge to represent their clients. If the insurance company or the party you are taking to Small Claims Court has legal representation, it might be wise to consider doing the same.