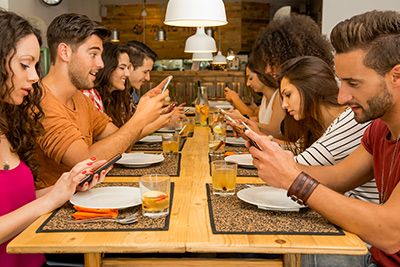 While the majority of social media aficionados possess a sound understanding that criminal charges can stem from discussing wrongdoings or posting photos and videos of crimes online, many people are unaware that social media posts of everyday activities can also be used against them, in civil cases, in particular. A 2015 article in Slate, as well as a 2017 article in the Plymouth Daily News, highlights civil cases in which Facebook posts that depict the user having fun, engaging in witty banter, and in a content or happy state of being have actually jeopardized their success in civil suits.
For example, the Plymouth article states, "If you have filed a claim for injuries in your bicycle accident, and two weeks later, you proudly post pictures of you competing in a cycling race, you're bound to be in trouble."
In this case, the plaintiff has been caught in a seemingly obvious lie. However, the cases can become more complicated, since many people tend "put on a happy face" when it comes to social media, rather than displaying all of their hurts and fears for all to see.
One such case cited in Slate's article involved an underage girl who was sexually assaulted by a teacher, who was, in fact, convicted of that crime. However, when the girl's family sued the school district for damages, her Facebook account jeopardized the suit. Because the girl's Facebook account contained posts, photos, and videos that captured the life of a normal, happy teenager, the school district's attorneys pointed out that her social media posts contradicted her claims of "emotional distress" and "loss of enjoyment of life". While the girl may have, indeed, been suffering and merely putting on a "happy face" for social media, her posts were still used against her.