Navigating through a custody battle can be challenging. They require a lot of time, money, and emotional strength from both parties. First, the parents or guardians are dealing with the custody of their child(ren). Additionally, they also have to fight against their former spouse or partner. One frustrating aspect of a custody battle is that the most qualified guardian does not always win. It is often the party who can provide the most financial comfort for the child(ren). While this helps, of course, it is not everything needed to raise a child. The court seeks to provide direct solutions for families. The verdict can seem cruelly unfair to one party and a triumph for the other. This is why custody battles are one of the most stressful situations in family court. Listed below are a few tips for surviving custody battles.
1. Hire a custody lawyer who cares.
A custody battle is an excruciating experience for many. It is important to hire a kind and understanding attorney to represent your side. Honesty and expertise is essential, but you will also need them to be sensitive to your situation. Having a consultation with your attorney before they take your case is crucial. This way, you can both gauge if you can work well together. The last thing you want to have is a fractured relationship with your former partner, your child(ren), AND your attorney. You may not always like what your lawyer has to say, but they should be compassionate in the process. Family court is complicated enough as it is. Hire a custody lawyer who is both skilled and empathetic.
2. Keep your feelings off social media.
Social media platforms, such as Facebook, are an outlet for sharing our everyday lives. People will often use Facebook to vent when they don't know where else to turn. It can be relieving, until a post ends up in family court. One situation cost a New York woman custody of her son in 2013.
Forbes
stated that this woman vented about her son in a Facebook post, calling him a profane name. Her son, who was 10 years old at the time, was assigned sole custody to his father. The post went into the judge's decision in this case. Speaking to close friends or a counselor is a great way to vent. Custody battles are distressing, but keeping any annoyed feelings off Facebook is encouraged.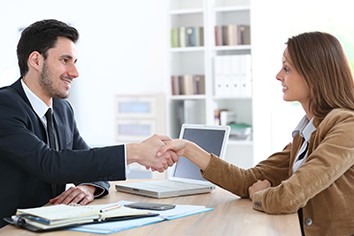 3. Fight with a realistic outlook.
Parents who want custody of their child(ren) will fight as hard as possible. This usually means thousands of dollars in attorney fees and a heavy emotional toll. Even if it is overwhelming, isn't it the right thing to do? Possibly not.
Pauline Gaines
writes about her personal experience with a custody battle. Gaines wanted joint custody of her son, but was advised by her attorney to give her former spouse sole custody. This advice was given after she described her ex-husband's financial status and personality. She was told it would cost her more than she was able to give. Her attorney told her, "You don't go to family court to get justice. You go to get answers." Before going to family court, assess with your custody lawyer whether this is a fight you can win and how far you are able to go.
4. Keep the focus on the child(ren)...
... and communication with the opposing person to a minimum. Ideally, you and the other party are in a custody battle because you love your child(ren). You both want some type of custody and have left the decision in the judge's hands. It could be easy (and understandable) to want to lash out on your former partner. Like social media, though, anything negative can be used to your disadvantage. Focus on your child(ren), the reason your fighting in one of the hardest situations you'll ever face. Custody battles are equally difficult for them. Arguing, going back and forth between homes, and everything else will weigh on them. It is important they remember how much their parents love them. In the midst of uncertainty for the future, do not let them doubt that.
Whether you are seeking joint custody, sole custody, or visitation, family court can be stressful. During a custody battle, it is important to have close friends, family, and even a counselor for support. You are encouraged to vent to them instead of on social media. Anything relatively negative posted on social media will be used against you in family court. You will also want to hire an empathetic, yet truthful, custody lawyer. They will be honest about the realities of your case, while delivering it in a gentle manner. Lastly, remember to keep your focus on the child(ren). They are the reason you are fighting to win your case. If you need representation with a custody case, contact a family and divorce lawyer in your area today.